This article is brought to you by Allan Bush at CIBC Wood Gundy Waterloo
Tri-County Thunder caught up with alumni, Madison Horst, over the holiday season. Horst is in year two at the University of Western studying Arts and Humanities while also competing as a key player in the Mustang roster.
Last year the Mustangs underwent a rebuilding season as the veterans graduated and a young roster was left standing. The Mustang girls competed hard while utilizing the season to develop the team's identity and strategic cohesion.
Host took advantage of her first year and within the first few weeks she made her way to the starting lineup.
She shares that one of the most challenging aspects of her basketball post-secondary career to-date has been finding the identity of the team and discovering each individual role in order to be successful. Despite the challenge, the Mustangs proved their potential when the won against power-house Windsor on their home court.
Windsor has swallowed the league for the last five years and Western has been struggling beat the Lancers in their home gym since 2007. Western's upset was a huge accomplishment delivering confidence and underdog potential in the CIS.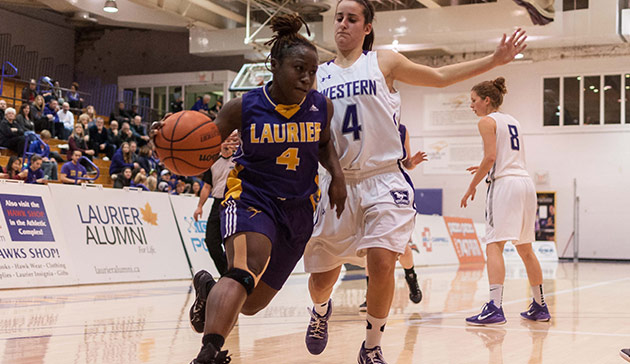 As Horst counts step-by-step success, she strives to improve her physical strength to compete in the CIS and develop her mental stamina as she says,
Post-secondary basketball has taught me that I can push myself harder than I ever thought possible. Our coach talks about how our minds can trick us into thinking we have reached our full potential, but we can always go further.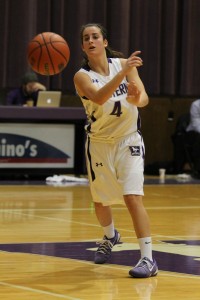 Horst now looks back at her Tri-County club experience and notes that the league (JUEL) caliber was a great stepping-stone into competitive CIS play. She appreciates how her coaches and teammates pushed her to preform at her best both in practice and in games and now most of her JUEL competitors/teammates are playing at the CIS level today.
She wants to thank her coaches and teammates who have invested their time and effort into dedicated player development and selfless team play. Horst notes that some of her closest friends have come from high school basketball programs and is proud of their development as she competes against them throughout the year.
Today she enjoys the journey in front of her without worrying about the destination ahead. So watch out for the Mustangs this year as their team chemistry and mental drive carry forward into the new year.
SaveSaveSaveSaveSaveSaveSaveSave