This article is brought to you by Allan Bush at CIBC Wood Gundy Waterloo
Tri-County Thunder alumni, Lindsay Taylor, made a tremendous impact both on and off the court during her student-athlete career at the Memorial University of Newfoundland.
Though she was the 2nd highest at MUN and in the top 5 in the AUS for the most 3 pointers made in her career, Lindsay claims that her accomplishments off the court were even more profound.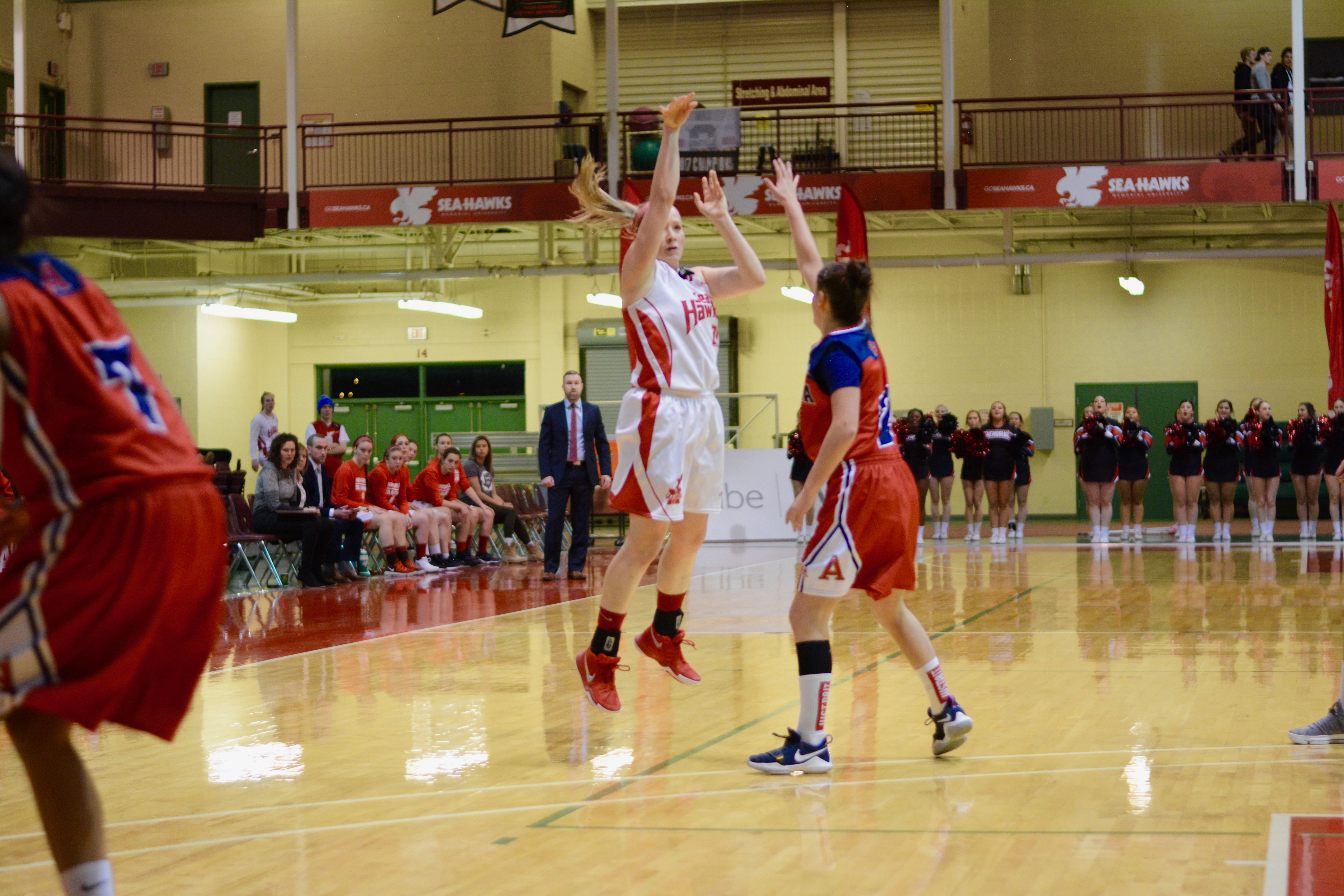 Part of the way through of her second year in Newfoundland, a fellow athlete and close friend of Lindsay's took his life. The loss was very challenging for her and others, and she recalls days where it was difficult to go to practice or feel mentally prepared for a game. With the help of others, she was able to utilize community through the grieving process and reposition basketball as a healthy outlet in her life.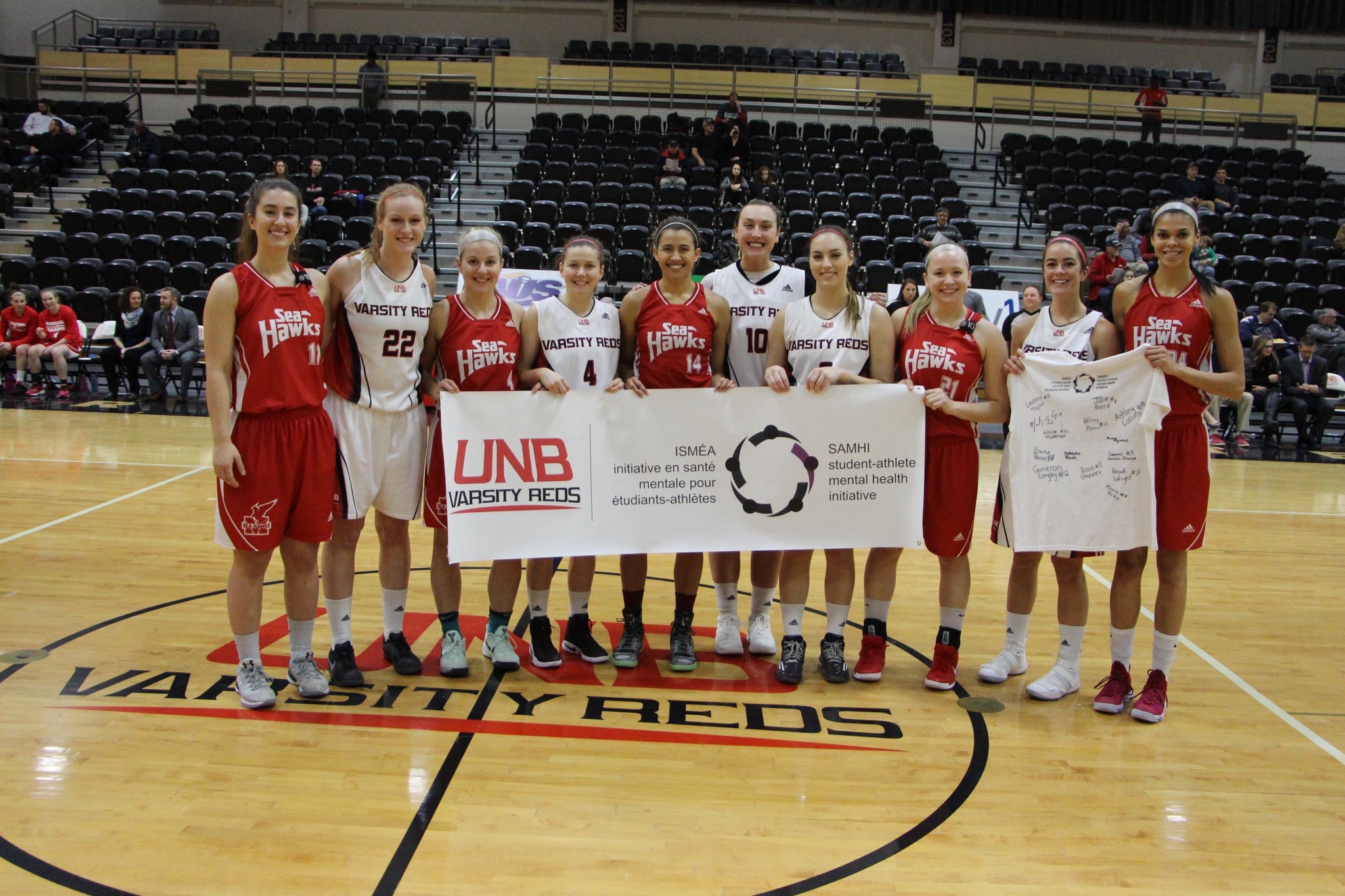 As a result of that trying experience, in 2014 with the support of teammates, fellow athletes and the athletic director, Lindsay brought the Student-Athlete Mental Health Initiative (SAMHI) to MUN. The leadership team for SAMHI hosted yoga nights, ASIST and SafeTALK workshops, Mental Health Matchups, and held an annual dodgeball tournament for athletes on Bell Let's Talk Day. This program and its collaborative events offered a safe space to build an inclusive community supporting the challenges of mental health on campus.
Lindsay recalls her recent coach sharing that, "you must treat success and adversity with the same determination." From her season as a student-athlete at MUN, she learned that,
"being able to accept, self-reflect, learn and move forward from the tough times is what makes you stronger. In these moments if you can find a way to never be too high or too low, you will build both the confidence and resilience that you need to help you succeed."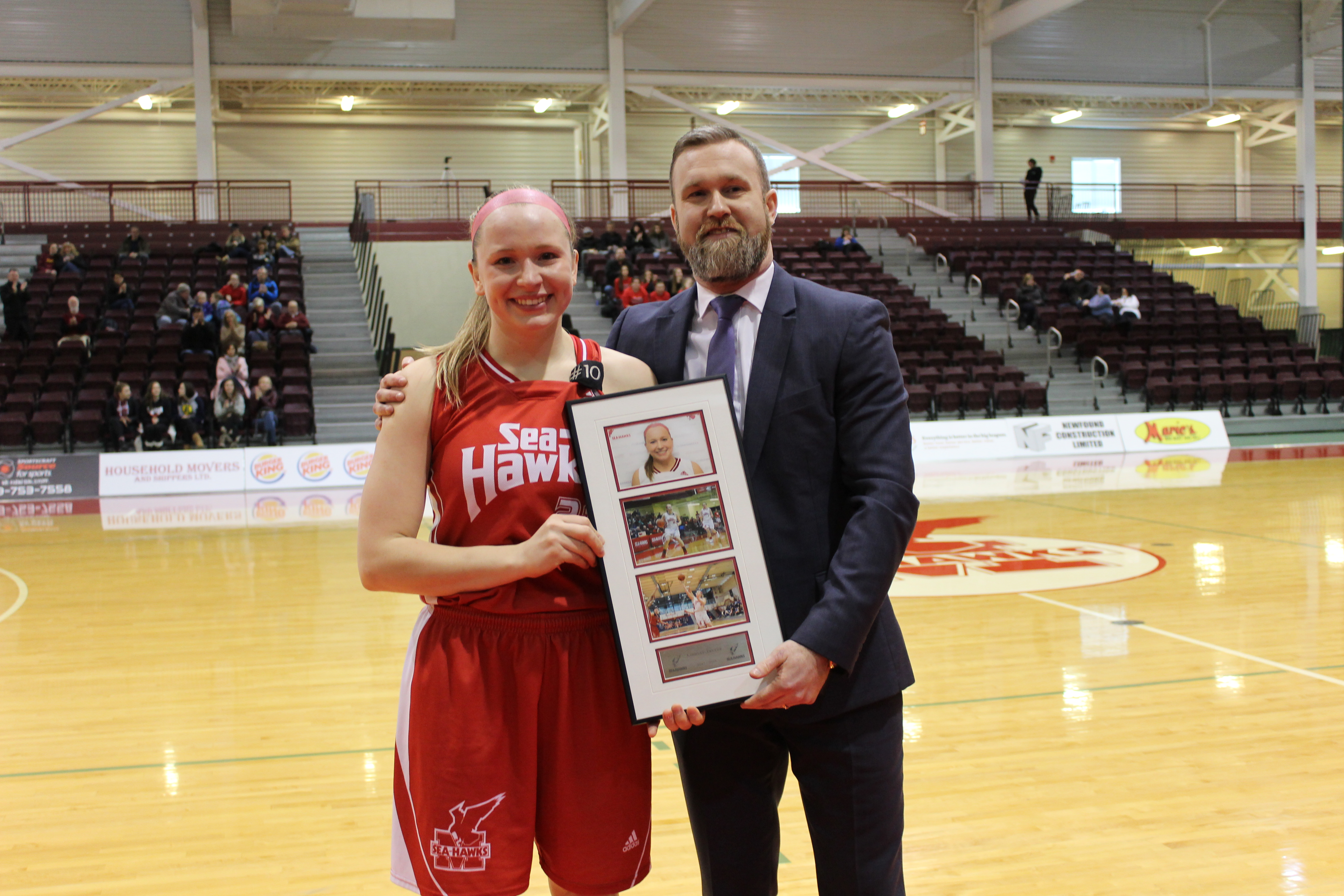 Today, she is currently finishing her nursing degree at Queen's University and hopes to work in paediatrics. And although her playing career has ended, she feels her coaching career is only beginning.
"I think that after having played at the next level my goal is to always be involved in the basketball community in some way as there are endless possibilities to give back."
On behalf of former coach Allan Bush at CIBC Waterloo, the Tri-County Thunder basketball program is very proud of Lindsay's post secondary accomplishments and we look forward to seeing her continue to raise the bar in this new chapter of life.