This article is brought to you by Allan Bush at CIBC Wood Gundy Waterloo
TriCounty Thunder is excited to celebrate with alumni, Megan Robinson, as she graduates this spring with a Bachelor of Kinesiology (Honours) from Memorial University. This season she averaged: 12.1 points per game, 44.4% FG, 43.4% 3PT, 3.0 rebounds per game and 3.2 assists per game. She was also selected as an AUS first team all star.
Taking on a distinct leadership role, her greatest strengths on the floor included setting up the proper offence, taking good shots and making good passes to create opportunities for my teammates and myself.
Under her leadership, MUN won the Carleton Tournament in pre-season, finished 12-8 in the AUS, which put them in 4th place, losing to the 5th place, CBU Capers, in the AUS quarterfinals.
In the past year, Megan shared that her game has improved the most from a consistency standpoint. In her earlier years she found it hard to string together consistent performances, but with an increased confidence and improving my overall game, Megan was able to be a consistent performer this past season for my team.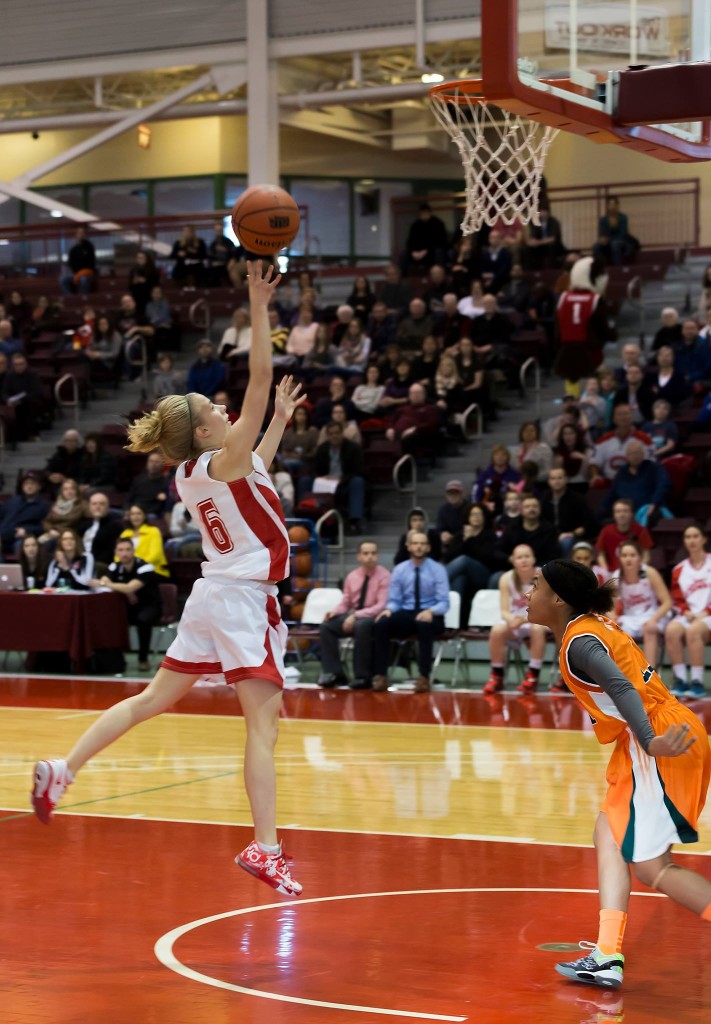 Notably, her personal season highlight was the home opener weekend. On Saturday night with a full crowd, including her family, in the MUN Fieldhouse against Dalhousie, Megan hit a 3/4 court shot to force overtime.
Looking back at her experience with the TriCounty program, Megan said,
[Tri-County Thunder Basketball] prepared me for university basketball because of the amazing coaching and basketball experience that I received. Having Allan Bush, Bob Urosevic and several awesome assistant coaches along the way was very important because they taught the fundamentals of basketball, which allowed me to improve my game at the university level.

These coaches also found a way to make basketball fun and enjoyable – which made my passion for basketball grow every year.
Though the season was filled with highlights, Megan admits that the biggest challenge of this season was losing a very important member of our Seahawks community.
She said, "the passing of Jacob Ranton left a huge impact on our MUN Athletics community because Jacob always a pleasure to be around and he always knew how to make people smile. All the games after Christmas were played with Jacob in our hearts."
Like many MUN graduates, she expresses great appreciation for the Memorial program and fan-base. The support they received from the community is a part of the journey she will never forget.
Megan concluded by saying the success this season was thanks to her teammates and Doug Partridge. Whether it was working hard at practice, individual shoots, workouts or travelling – they were improving personally, and as a team.
Look out for Megan this fall as she starts her M.Sc in Occupational Therapy, desiring to participate in a fifth year of basketball and hopefully help a team reach their goals by bringing my leadership, positive energy and hard work ethic!