This article is brought to you by Allan Bush at CIBC Wood Gundy Waterloo
Tri-County basketball is catching up with our own, Kira Cornelissen. Kira is in her third year at Brock University studying Kinesiology.
Last season Kira achieved a record of: 10.3 PPG, 6.0 rebounds/game, 20 minutes/game, 46% field goal percentage, after being rewarded the previous year by being selected to the OUA West All-Rookie team.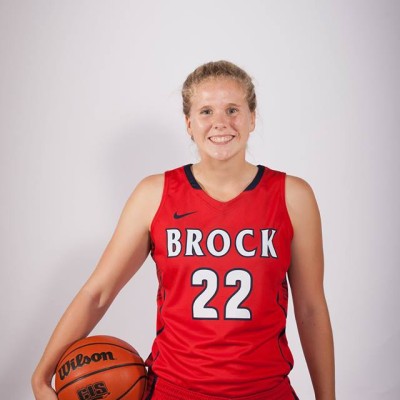 Kira reflects on the 2014 – 2015 season as a building year after four-core seniors graduated and they competed in the most competitive division in the OUA conference.
Despite those realities, the Brock ladies squeaked into the playoffs with a single point over Guelph in overtime.
Even though they did not make it past the first round, Kira recognizes another area of accomplishment being the confidence she developed through earning a starting forward position in the second half of the season.
"My confidence and game got better each time I stepped on the court and I was one of the leading scorers by the end of the season."
This year, Kira notes the Brock women's basketball program has a deep bench with a variety of offensive capabilities. With their cohesive team chemistry leading their stride, Brock will flirt ambitiously with CIS Top 10 ranking positions up for grabs.
On a day-to-day level, Kira is honest about the struggle with time management amongst a packed University and basketball schedule. With the help of an academic advisor and her past TriCounty role models, she has been able to develop skills, self-confidence, and strength both on and off the court.
Kira also notes the relational side of the game and how her student-athlete experience has developed life-long friendships and she also enjoys competing against TriCounty Thunder teammates and appreciating how their game has improved throughout their post-secondary career as well.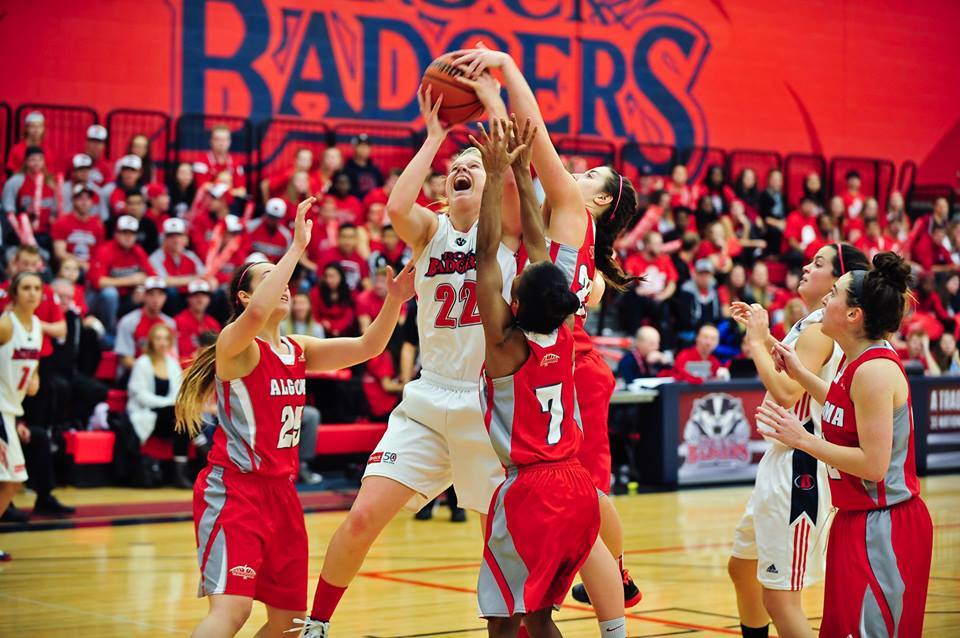 Kira trains with aspirations to play pro in Europe as an opportunity to "step outside my comfort zone again and express [her] love for basketball in a whole other context."
"After my basketball career is over, I am hoping on becoming an occupational therapist. I would also like to get into coaching, whether it would be high school level or club level, it would be a great opportunity to give back to the community that has showed me my love for basketball."
Reflecting on her Tri-County Thunder experience she sums it up saying, "I am forever grateful that I was able to go on such amazing trips with an even more amazing club."
With great words of appreciation, she concluded with the following:
"There are many people that have positively impacted me throughout my basketball career and I cannot thank them enough for supporting me throughout the highs and lows. Without the people I am about to acknowledge next, I wouldn't be the basketball player or person I am today.

First and foremost, my parents…I would like to thank them for being my biggest supporters and coming out to as many games as they possibly can.

Secondly, I would like to thank Charles Kissi…Without his very tough coaching style, my transition from club basketball to CIS basketball wouldn't have been as smooth as what it was

…Lastly, I would like to thank Allan Bush. Without his generosity, hard work and dedication to girls basketball, especially TriCounty, my club basketball experience would not be what it was.

…My club basketball career at TriCounty was awesome and I am so happy I ended off my club basketball career with such a great organization that puts the athletes first. Without Allan, I wouldn't be the person that I am today."